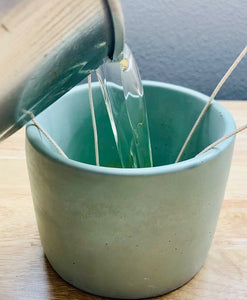 Join us at our Farm House in South Orange County or we bring all the materials to your event! Contact us for Group Rates, minimum of two participants to receive a discount! 
For the first hour, you will understand the candle making process, candle safety, and have a "scent-sory" experience. We will explore how scents create various moods. You will be able to play and smell with the various fragrances before pouring it into your own 13.5 oz glass candle. 
The first half of the event involves making your candle, the second half is to allow the candle to set and solidify. 
The Address for the Farm House will be confirmed once you mark your booking.  
See you soon!